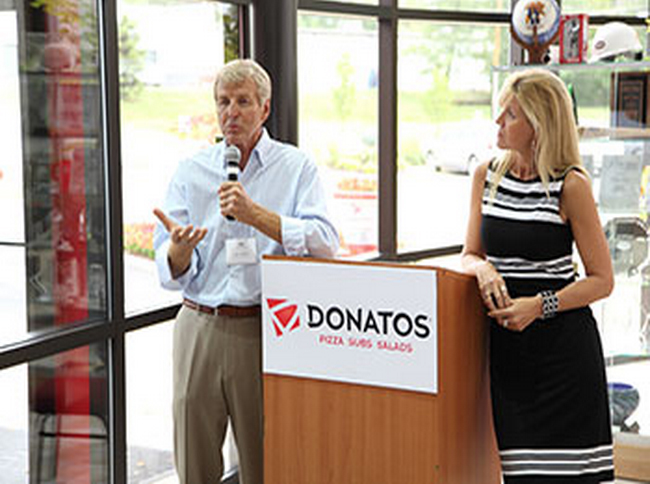 Founder Jim Grote and his daughter, Jane Grote Abell, tell family business leaders about the history of Donatos Pizza at one of our Family Business Tours.
Family Business Tours
The Conway Center holds several events to facilitate interaction among members and develop deeper relationships among new and prospective members.
A favorite event is the Family Business Tour. The program, hosted by two family businesses each year, provides an insider's perspective into what has made the business successful, how it works, and its plans for the future. 2021 Tours will be at Oakland Nursery in May and G&J Pepsi in August.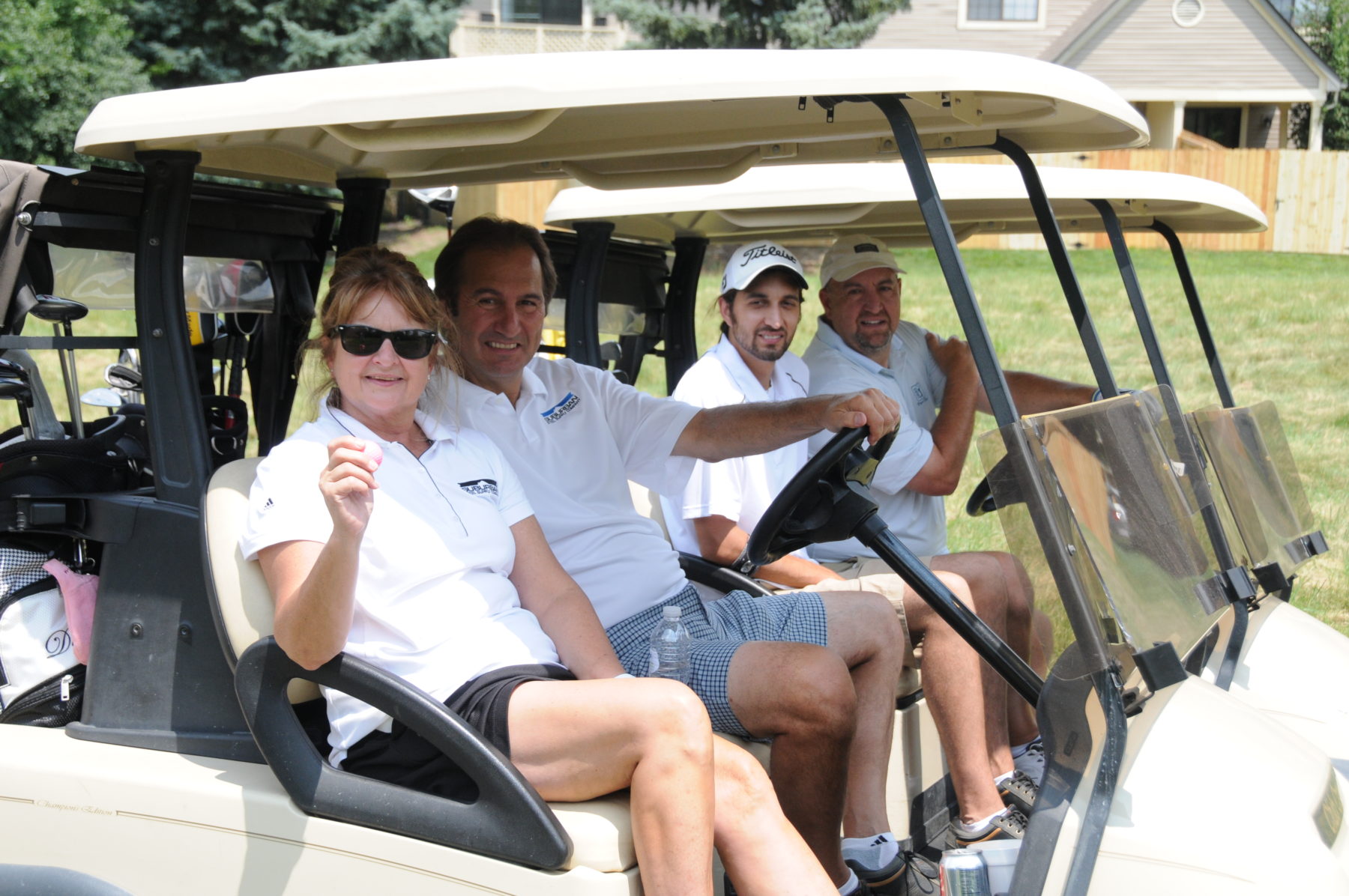 The DeBellis family from Suburban Steel gets ready to head out on the course!
Golf Outing
The Conway Center for Family Business started hosting an annual golf outing in 2014. It's a fun day of golf and fundraising for the Center. Participants enjoy a golf scramble, boxed lunch on the course, followed by a cocktail reception and raffles/silent auction.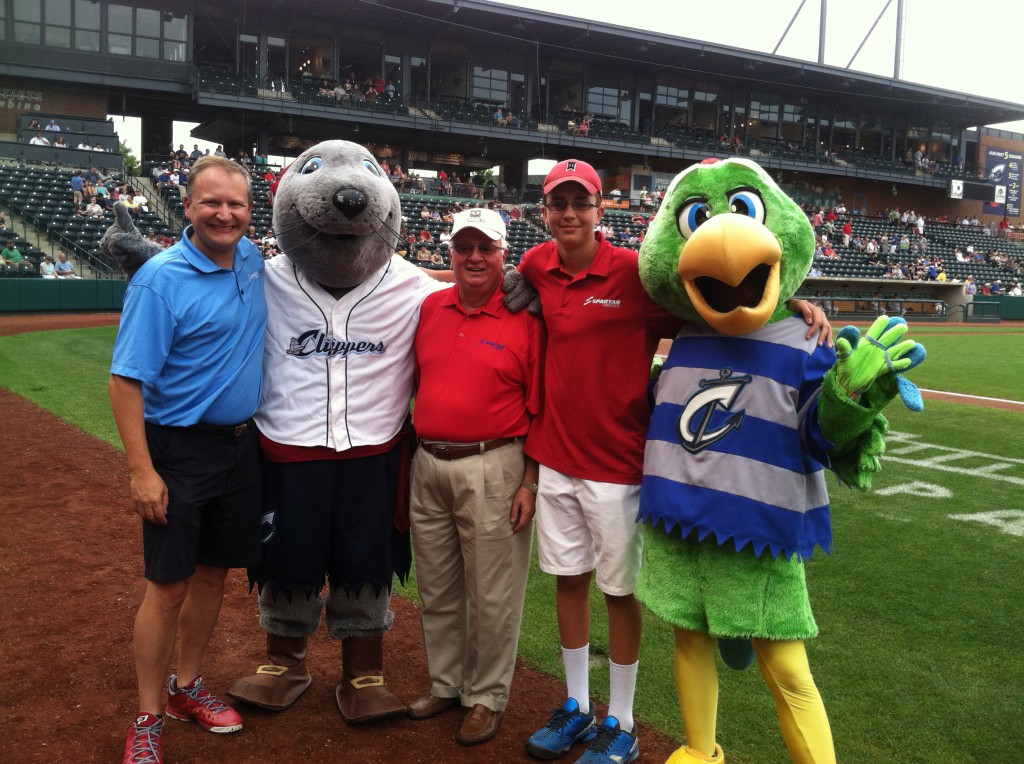 Conway Center member, Steve Harmon from Spartan Logistics, threw out the first pitch. He is shown here with his dad, Ed, and son, Nick.
Family Business Night at the Columbus Clippers
Each June, the Conway Center hosts a special night for family business leaders at a Columbus Clippers game. More than 200 family business leaders and their families, employees, clients and friends turn out each year for a night of baseball and camaraderie.
A full list of upcoming social and networking events can be found on the Upcoming Events tab.
Events Calendar
Sorry, there are no events that meet the specified search criteria.