FAMILY BUSINESS TOURS & NETWORKING
The Conway Center holds several events to facilitate interaction among members and develop deeper relationships among new and prospective members.  A favorite event is the Family Business Tour & Networking Event. The program, hosted by family businesses each year, provides an insider's perspective into what has made the business successful, how it works, and its plans for the future.
Thank You Anthony-Thomas Candy!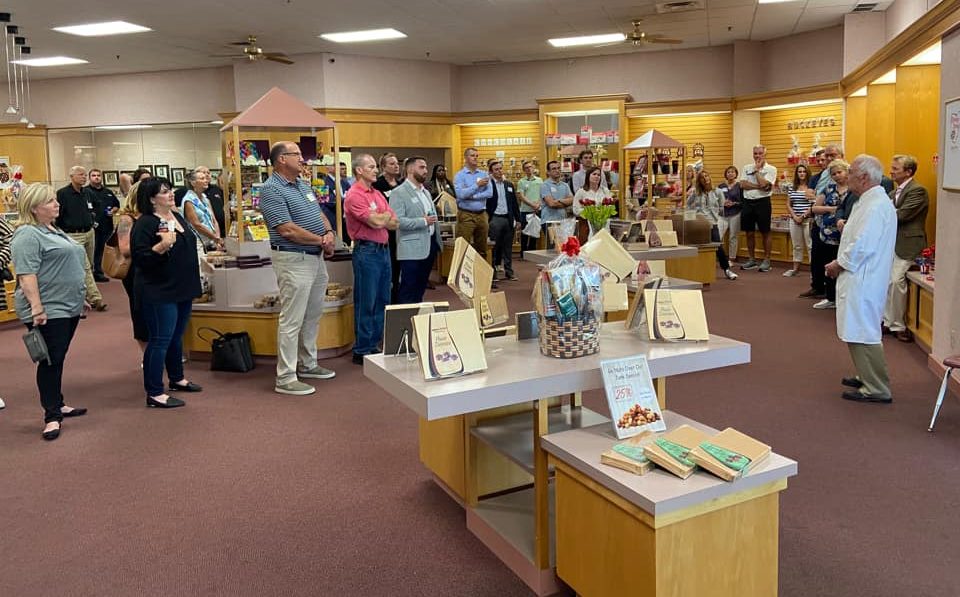 All who attended the Anthony-Thomas Candy Company tour on June 29, 2022 were in for a treat!  Celebrating 70 years and five generations, family members Joe Zanetos, his daughter Candi Trifelos, and Candi's son Nick Trifelos hosted and provide special behind-the-scenes guided tours of their state-of-the-art candy factory.
Food, drinks, and of course lots of delicious Anthony Thomas CHOCOLATE was enjoyed by all!
Thank You 5 Star Staffing!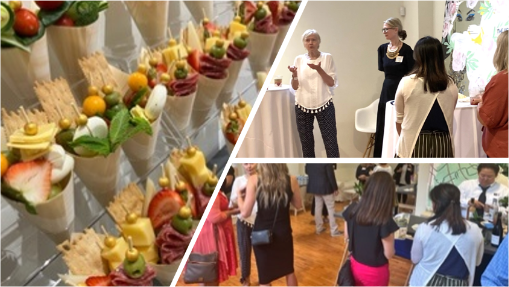 Summer fun and networking continued as 5 Star Staffing hosted us at their lovely new office in the Short North on August 10, 2022.  5 Star Staffing is a women-owned staffing agency providing quality employees in the hospitality industry for over 30 years.
Family and community business leaders mixed and mingled with retired founder Flo Lang and her two daughters, second generation owners Mimi McCann and Therese McCann.  Great conversation and delicious food and beverages was enjoyed by all who attended.
Exciting plans are underway for our 2023 events showcasing more family businesses!  Details will be posted here when they become available.
Golf Outing
The Conway Center for Family Business started hosting an annual golf outing in 2014 for a fun day of golf and fundraising. Family businesses and Service Providers enjoy a golf scramble, boxed lunch on the course, followed by a casual dinner reception with raffles and prizes.
Thank you to all the players, sponsors and volunteers who participated in our sold-out Golf Outing at The Golf Club at Little Turtle held June 20, 2022 for a great day of play and networking.
We hope to see you next year!  Details for the 2023 Golf Outing will be posted when they become available.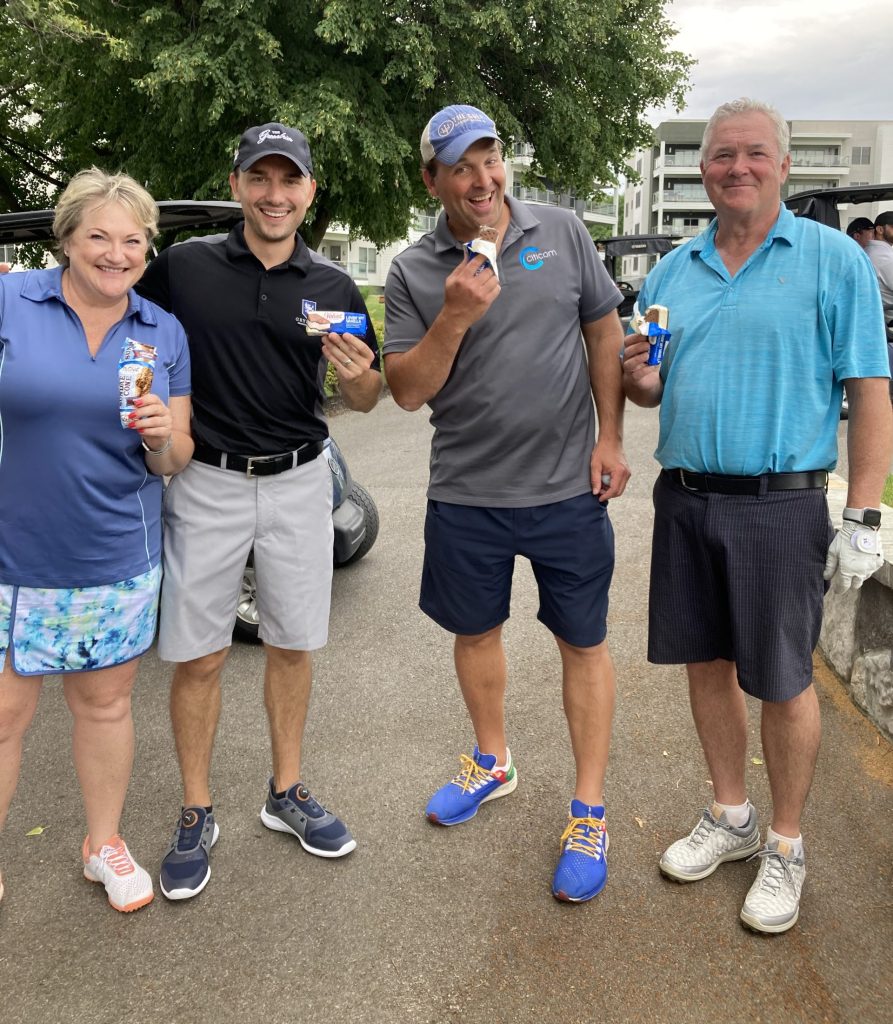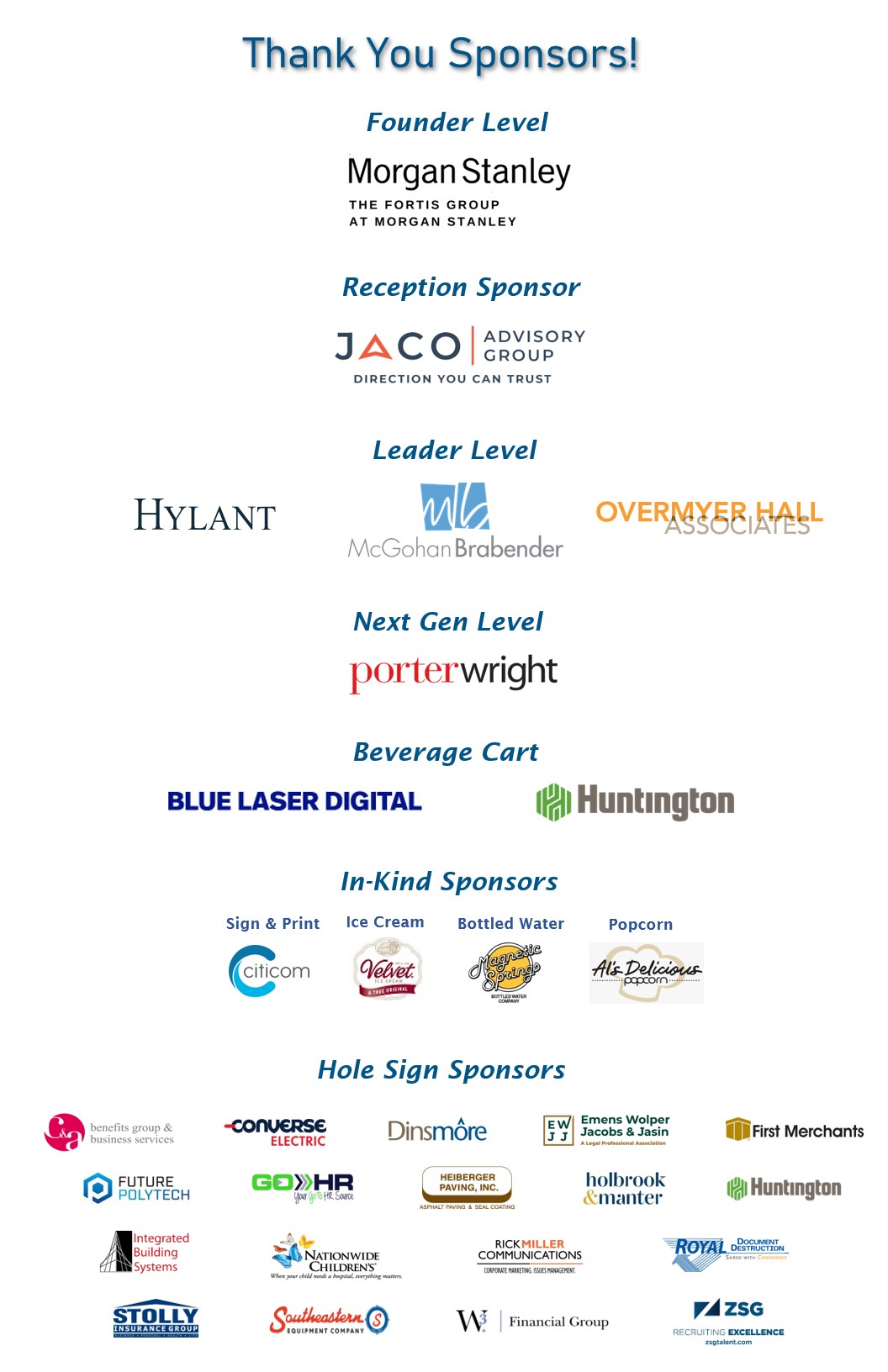 A full list of upcoming social and networking events can be found on the Upcoming Events tab.
Events Calendar - CCFB Networking & Social Events
Celebrate the accomplishments of Central Ohio family businesses with us at our 24th Annual Family Business Awards & Expo! The Awards Luncheon honors recipients in categories consistent with the success and longevity of a family business: leadership, planning, communication, support and community service. Come early (expo hours are from 10am - 12 noon) so that you have enough time to meet and mingle with the many expo participants! ?VIEW information about participating in our Expo. You must register separately for an Expo space. Expo registration includes 2 lunch tickets. Attire is business casual.
...
read more
Categories: CCFB Networking & Social Events, CCFB Annual Awards Program
The Family Business Expo is a wonderful business development opportunity available exclusively to Conway Center members. We are thrilled to offer this event, providing you with the opportunity to showcase your business, products, or services to hundreds of family business leaders and advisors who attend our 24th Annual Awards Program celebrating the accomplishments of Central Ohio family businesses. Register your expo table by OCTOBER 31 to get the early-bird rate of $300 and to be acknowledged in printed materials. Expo tables go fast so REGISTER TODAY!
...
read more
Categories: CCFB Networking & Social Events, CCFB Annual Awards Program