Central Ohio's Only Awards Program Celebrating Family Businesses
On Wednesday November 16, 2022 we gathered at the Hilton Easton in Columbus to celebrate the accomplishments of Central Ohio family businesses at the 24th Annual Family Business Awards & Expo!
VIEW this year's award winners and check out the photo gallery of all the winners on this page below.
Conway Center members were invited to participate in the Family Business Expo preceding the Awards luncheon, providing them the opportunity to showcase their business, products, and services to hundreds of family business leaders and advisors.
VIEW the directory of Expo participants.
The Awards luncheon honors recipients in categories consistent with the success and longevity of a family business: leadership, planning, communication, support, and community service.  Over 330 companies have been honored in the past 24 years and represent many of Central Ohio's finest family-owned businesses.
The Conway Center for Family Business Awards Program annually recognizes family businesses that have:
Successfully transferred the leadership of the company from one generation to the next
Found a unique solution to a complex business problem
Made a contribution to our community
Gone above and beyond the call of duty to help an employee, customer or vendor
Nominations are now open for the November 15, 2023 Family Business Awards!  Nominate a family business, including your own, by submitting the nomination form.  Nominees do not have to be members of the Conway Center to be considered for an award.
All Award categories are listed at the bottom of this page, along with the online nomination form. Please contact us if you have any questions.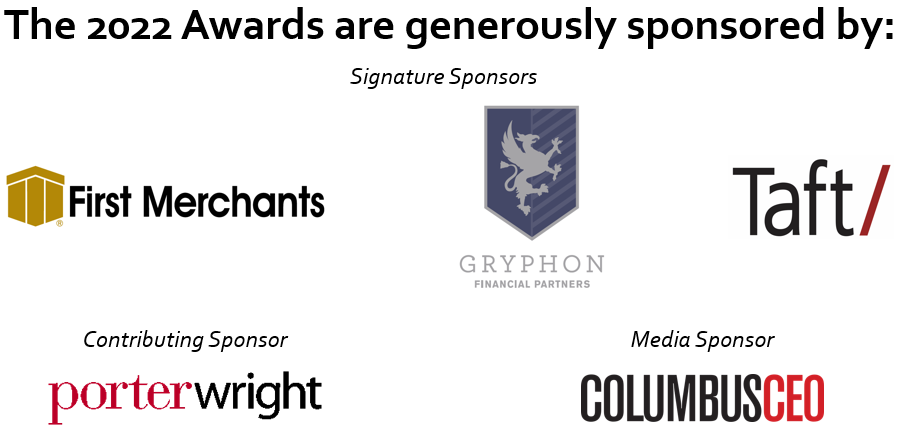 Award Categories
Nominations are available year-round, and we are now accepting nominations for our 2023 program. Click on the categories below to view the description of each award.
2022 Family Business Expo & Candid Photos